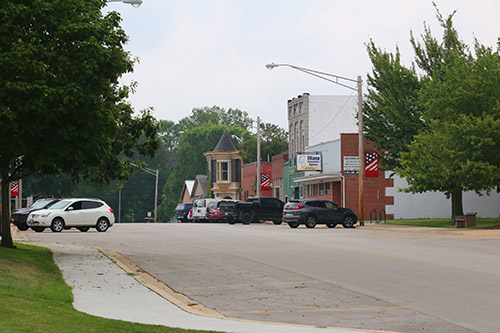 Philo, Illinois is located in East Central Illinois and is widely known as "The Center of the Universe."
Philo is located approximately 10 miles south of Urbana, IL off of State Route 130.
Information about the Village of Philo:
Population: 1442 (2016)
School District: Unit 7 Schools
Water: Aqua
Philo's History
Philo get's it's name from Philo Hale. Mr. Hale, a land speculator, purchased the original land in 1837 that became the Philo Township and ultimately the Village of Philo.
The area was originally called The Summit Station" by the Wabash Railroad because of the higher elevation.
Philo Township was created in 1859 and the Village of Philo was incorporated in 1875.
To read more about Philo's history then visit our History of Philo Page